The Infinity Dress
As little girls we start dreaming about our big day way before it's due date. We dream about how we will look, where will we get married, and who will we marry. Our dreams are in the finest detail as everything has to be perfect. When the day finally arrive, we realise that there is so much more than just the pretty dress and fairy tale venue. Now we don't just think of how we will look but also how our bridesmaids will look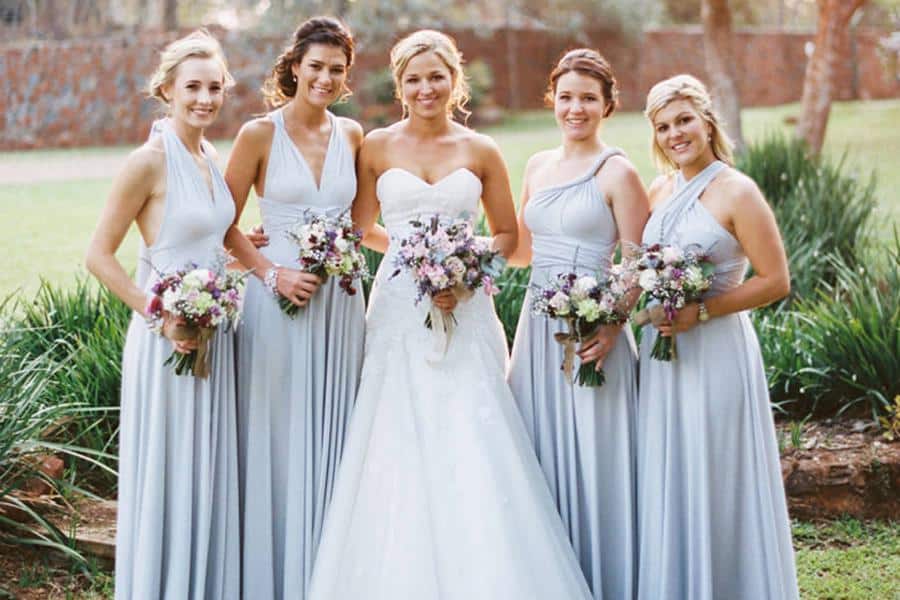 This is where this beautiful creation comes in.
It's the one dress that make all your bridesmaids feel comfortable and look good no matter their size or shape. It compliments every individual and also bring forth a bit of their own personality to make them feel more like themselves. Therefore leaving the beautiful bride stress free and able to focus on other things without having to fuss over her bridesmaids dresses.
With the dress there are many possibilities to play around and make for a perfect fit. Alterations will be minimal should you have a change of plans at last minute.
Another reason to consider this dress is of course that it is affordable. There is no reason why having your bridesmaids look good break the bank.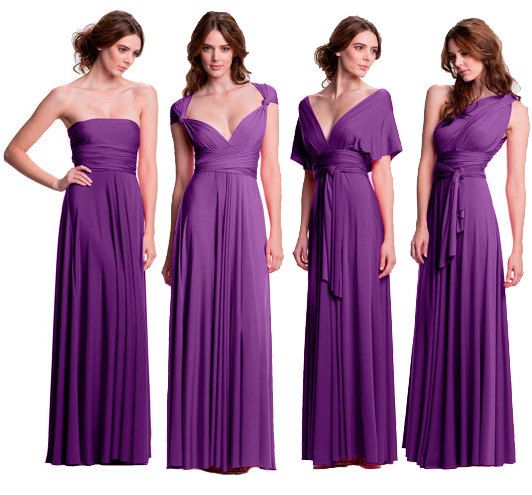 Because of the versatility of this dress, it can be used again. So you will not be spending money on an expensive elaborate dress that you will only have use for once.Your bridesmaids will be able to use it for pall kinds of events. It is made of a stretch fabric so whether you lose or gain weight over the years, your dress will always fit you like a glove.
The Infinity convertible dress is a standout among other dresses. Enabling one to flaunt you imagination to concoct mind blowing styles! Leaving your special day with just an extra bit of magic.